We will be keeping you posted on Davido's interesting stay in NYSC camp for three weeks.
Davido is presently at the Lagos state orientation camp of the National Youth Service Corps where he would stay for the mandatory three weeks.
Well, we all know that might be impossible or shockingly possible but trust us as we will be giving you the day to day activities of Nigeria's music star.
So guys here is a detailed schedule of your favourite music star in NYSC camp.
Day 1- Singer poses with NYSC kits
A lot of people weren't even aware that Davido was going to NYSC camp as he kept this away from his fans which is very unusual. However, on Tuesday, August 28, 2018, we got to see Davido dressed in the NYSC traditional kits heading to camp. We later got to know that he would be serving at the Lagos camp.
Day 2- Davido goes for registration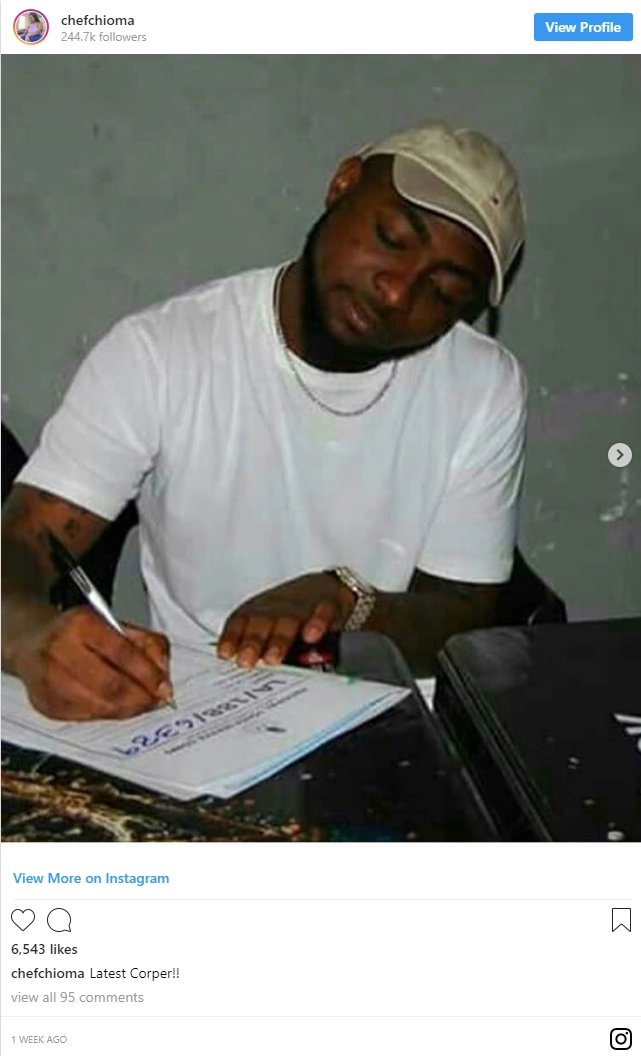 Ok, guys for those who thought Davido showing up on social media was probably a stunt for a video, well you guessed wrong as he went to the office of NYSC the following day where he got himself registered for the one-year orientation programme. Even the officials at the camp couldn't hide their excitement as they took turns to take photos with the music star.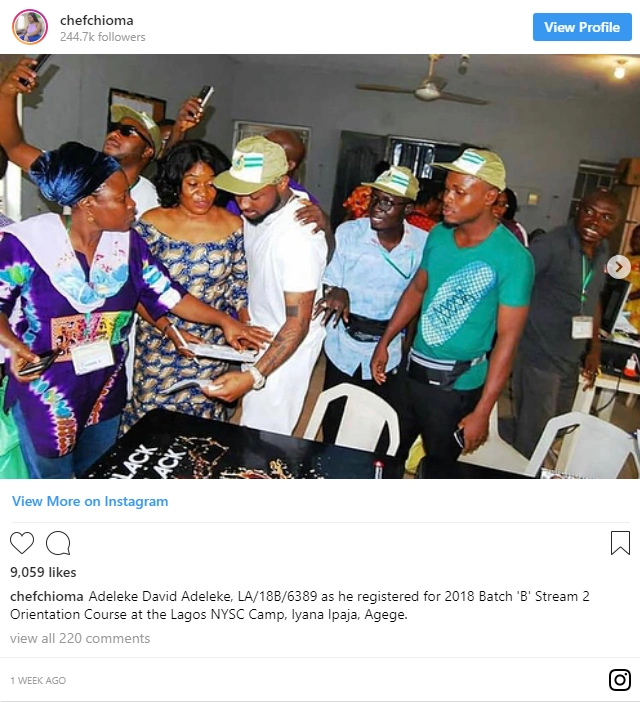 Day 3- Davido causes a commotion in camp
The is apparently was going to happen as it didn't come as a surprise that the singer's move to camp was going to cause a major commotion. The took to his Instagram page on Thursday, August 30, 2018, where he shared photos and videos at camp. Guys, it was crazy as everyone in camp wanted to see first hand the goldfish in the pond.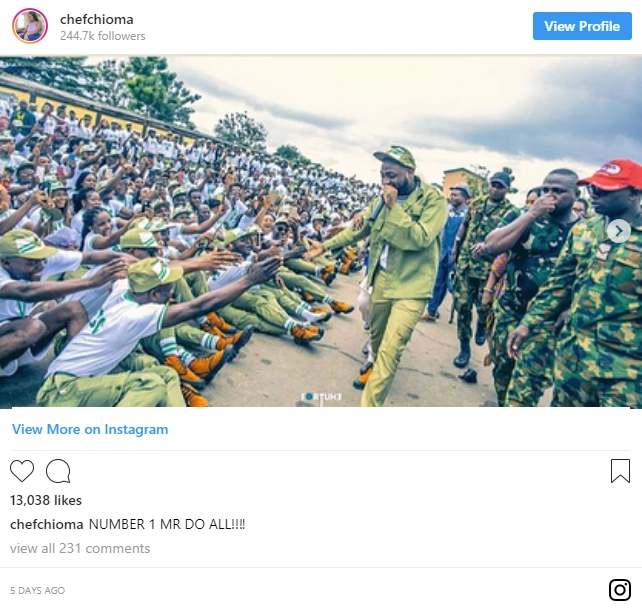 Day 4- Davido might have left camp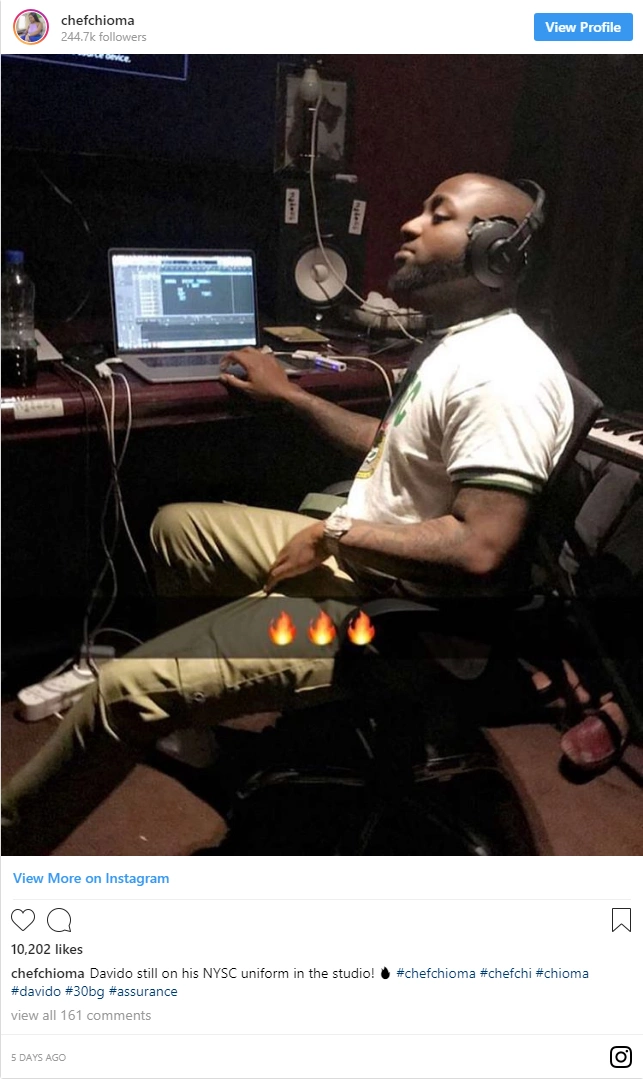 Guys we all know Davido wasnt't going to stay in camp for three weeks. Even though it is not clear if he is in camp at the moment, it seems like the frenzy over his NYSC move has sort of reduced. However, we have a cool photo of the singer chilling in the studio with his NYSC kits and you would love it.
Day 5- He's got to make money…you know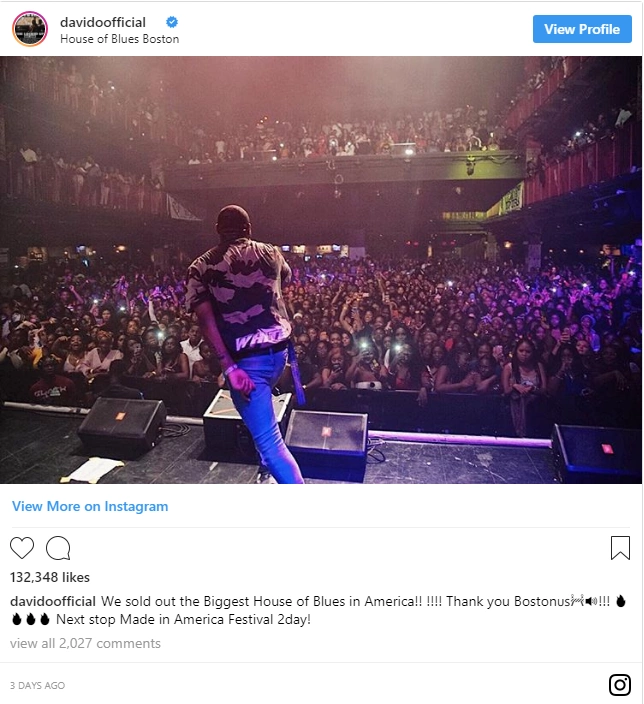 What were you all thinking guys? That Davido was going to be in camp for three weeks! Well let's all face reality, the music star is has got to make money and thrill his fans all over the world. Davido is presently in Boston, Massachusetts which will be part of his tour cities in the United States that he will be touring.
Day 6- The tour continues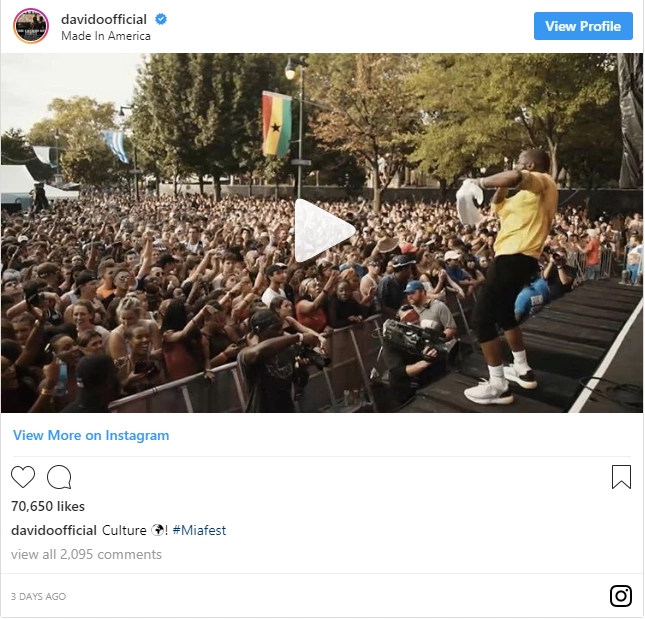 Today is Sunday and if you were privileged to partake in the mandatory three weeks orientation camp, you'd know how boring it is on day like this. However, Davido isn't in camp at the moment as he is presently in the United States of America touring some cities. The music star has been keeping fans updated with is activities as he shared a video from his concert today Sunday September 2, 2018.
Day 7- It's business as usual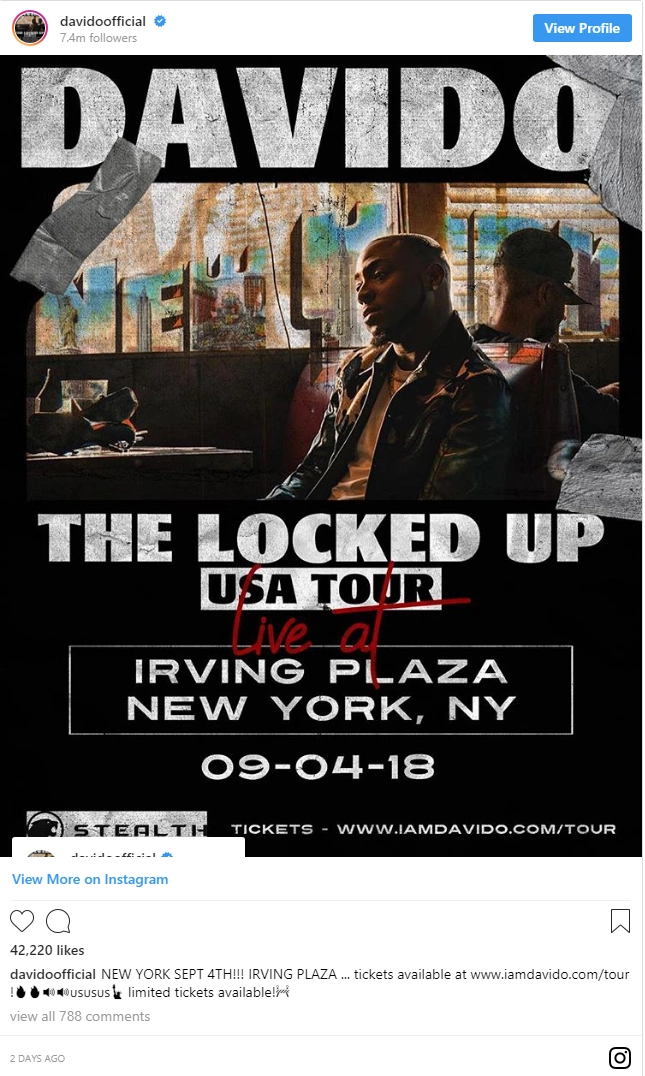 When we say it is business as usual, we talking about touring one city to another. Yep! Davido will officially be kick starting his 'The Locked Up' US tour which will see the music star visit over seven cities. So you know, the singer is also taking time out to hangout with his daughters. For the guys back at NYSC camp, you will have to wait for a while to see Davido in camp.
Day 8- NYSC IN NYC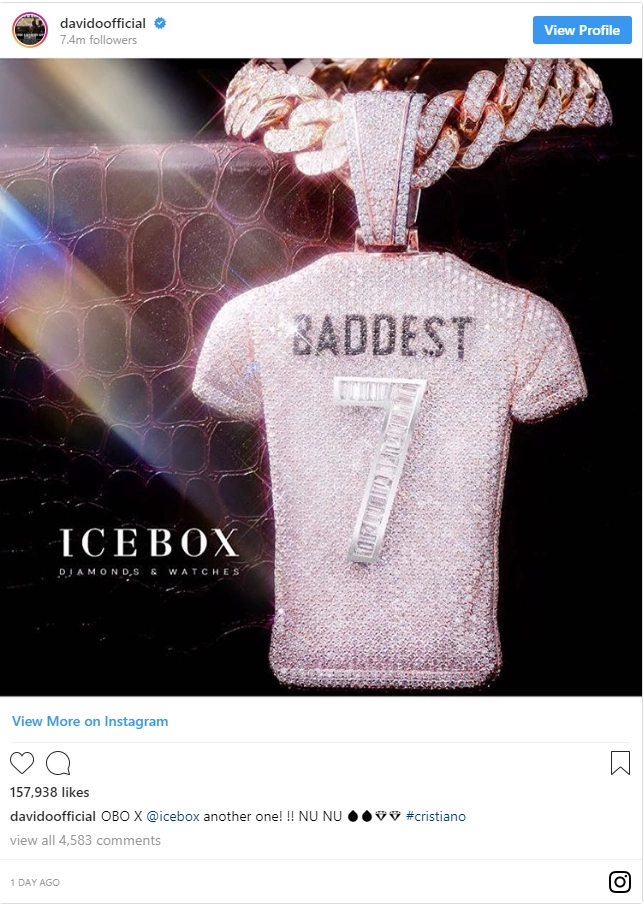 On today's dairy of Davido in NYSC camp, we would love to inform you guys that the singer is still in the Unites States far away from Iyana Ipaja. We already know he is touring some cities in the US which includes New York city. So let's just say Davido will be in NYC taking part in three weeks orientation of the NYSC programme…you see the rhythms there! Lol…have a nice day guys, from yours truly, dear diary.
If you Support Davido, comment below If you don't support, SHARE!
Original Post By :
Odion E. Okonofua
Who is a Celebrity reporter at Pulse
Odion is a passionate writer who's a die hard Arsenal fan. Probably addicted to CNN. He loves to dance and hopes to own a radio station some day. Instagram- odlanky
[Read Original article
HERE
]