He!! wonder shall never end o, all these small girls that are running after big bananas like black Monkeys. The normal or abnormal news we always hear is that a Male Corper is running after a female student. But on this one, this female student single-handedly wrote a top-level romantic love letter to Corper Jide.
A student that her mother sent to school to study is ready to do anything to prove her love for Corper Jide. This life we are is really upside down. As for me, I think it's not love but arrant Nonsense and the desire to see what Corper Jide is ready to offer after class. My other mind is also saying nobody is too small to love but I will not listen to it.
You might have another meaning or interpretation to it. But let me show you the letter first below: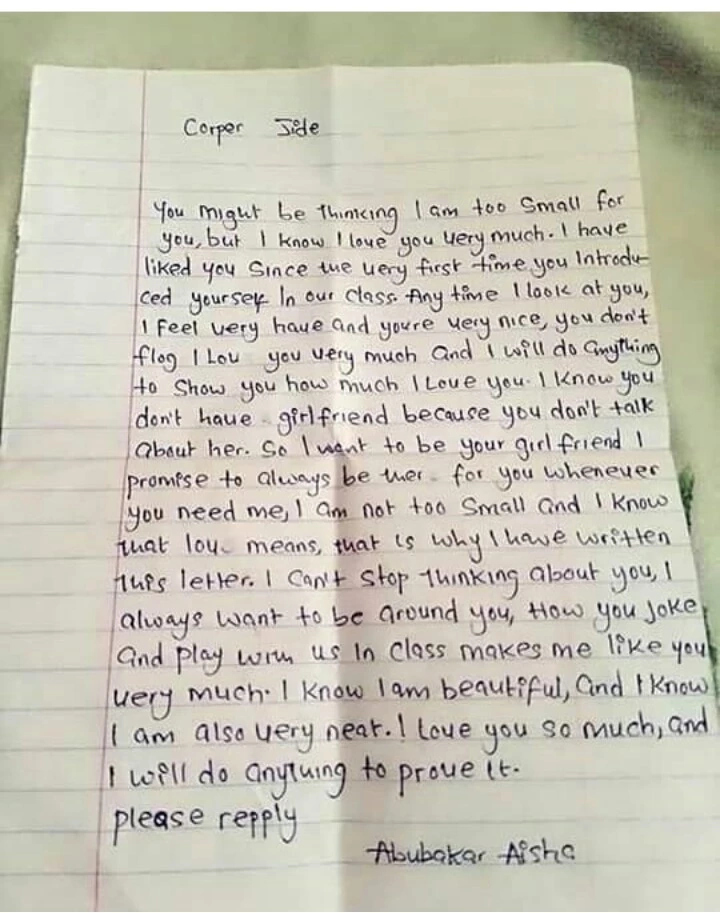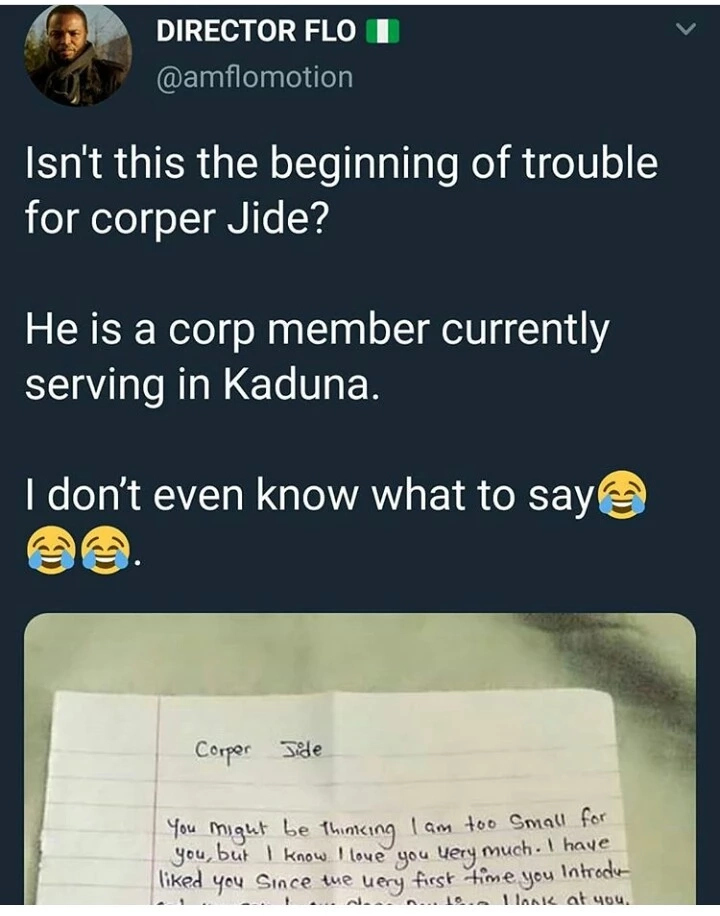 What do you think?