After the NYSC officials announced the new policy of NMA stamp on all medical certificates. The NYSC official message goes like this:
This is to inform all Prospective Corps Members including serving Corps Members that henceforth medical fitness/medical report submitted to NYSC must be affixed with Nigeria Medical Association (NMA) stamp. This is to authenticate the reports and curb quackery.
You are all advised to strictly comply with this directive.
However, the NYSC 2018 Batch C Prospective Corps members have not taken it easy on social media towards the sudden approach.
Read their bitter and hilarious reactions below: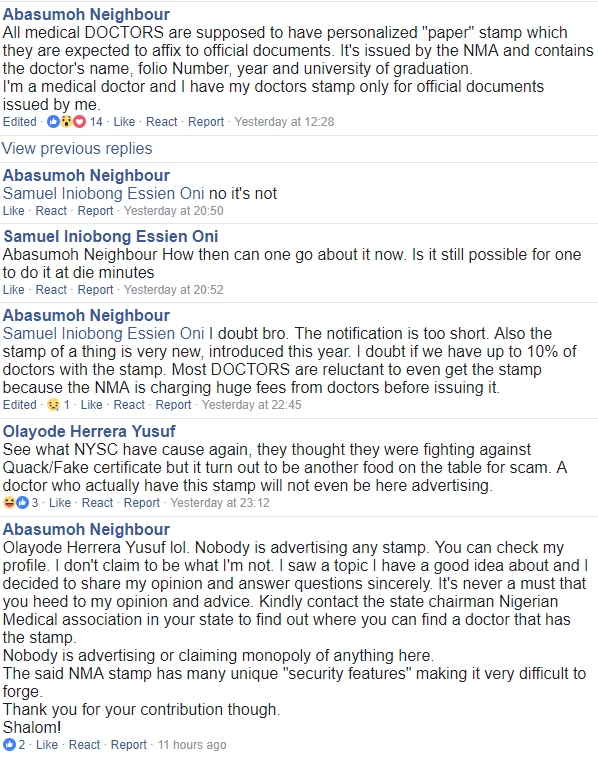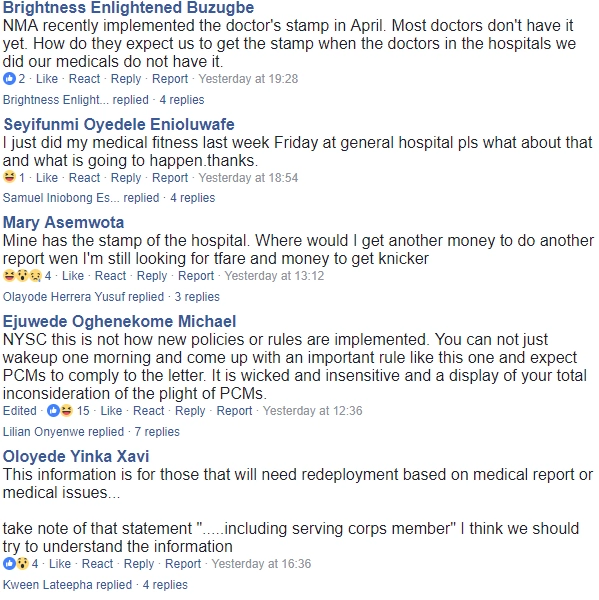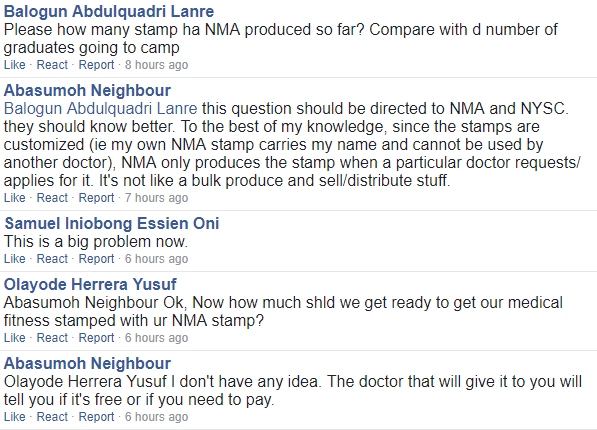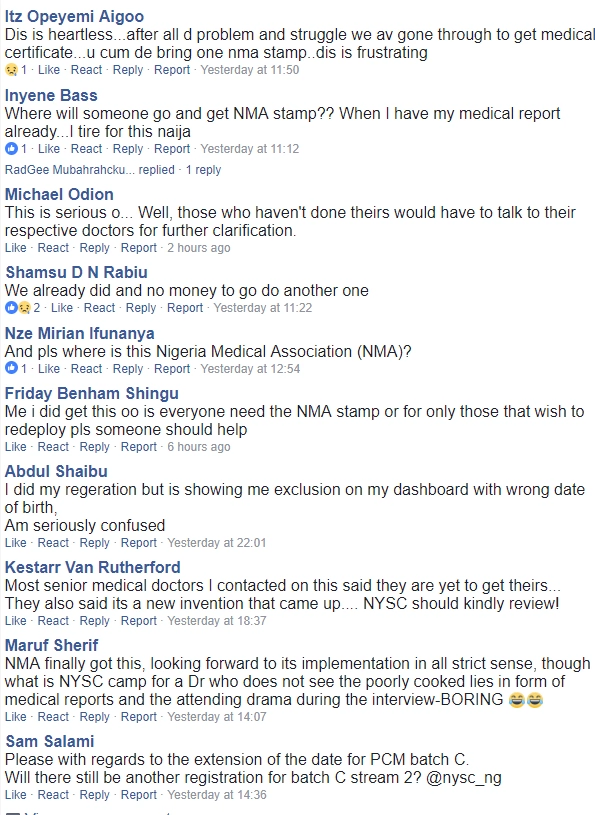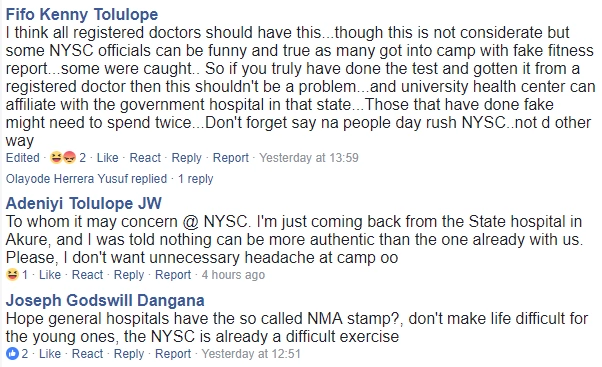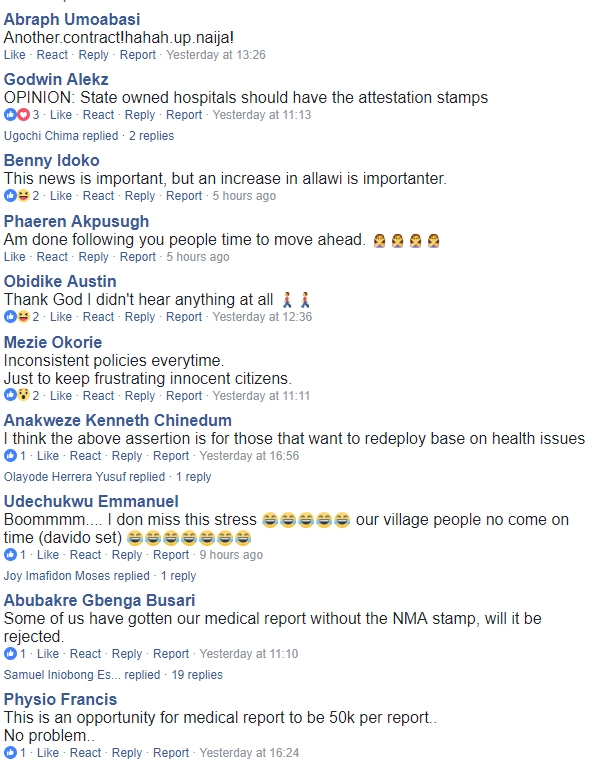 You can add your below!