A Nigerian lady identified as Agomie Ummie Mimie has reportedly passed away while she was on her way to her National Youth Service Corps camp in Kaduna state. The lady had passed away in an accident.
The woman identified as Etz Omx Xflex had reported that the lady die on Wednesday, March 27. Xflex had eulogised her friend in a heartfelt note she shared on her Facebook page.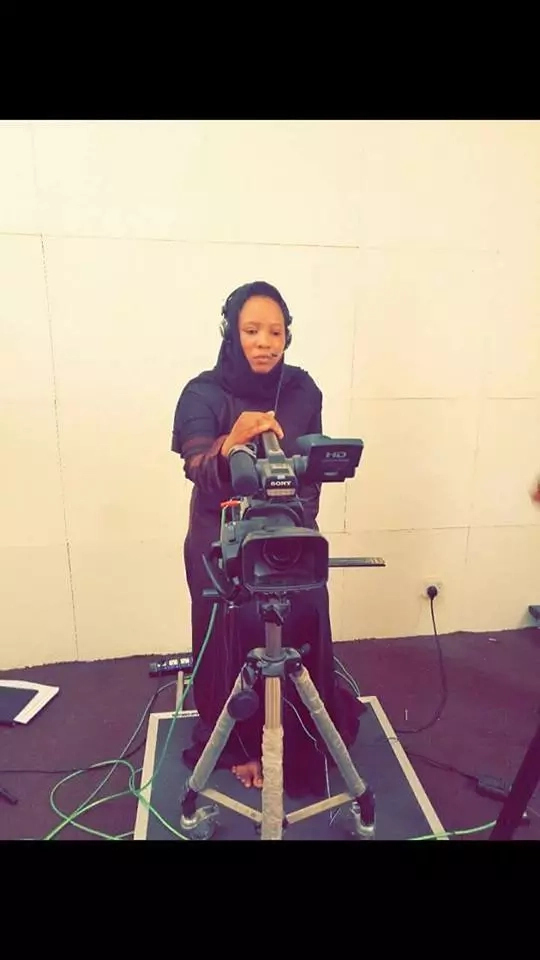 On the Facebook post, Xflex revealed that Mimie had just completed her university education and was about to start her national service when the incident occurred. She studied mass communication at Ahmadu Bello University in Zaria.
The deceased had reportedly died in an accident on her way to her National Youth Service Corps camp in Kaduna state.
"Story of a very young beautiful sister who lost her life in a car accident yesterday on 27/03/2019.
"Agomie Ummie Mimie, she was a very beautiful girl which every young guy loved to have her as a wife, but very unfortunate Almighty Allah loved her so much and he took her life from this sinful world. What can we do whenever we lost our love one? We can do nothing other than to cry like a baby, she struggled to finish from primary school to secondary school and she gained admission into university when everyone is hoping and waiting that this beautiful lady will become a graduate in a short period of time but on her way going to mobilization of NYSC camp she had an accident and she lost her life instantly.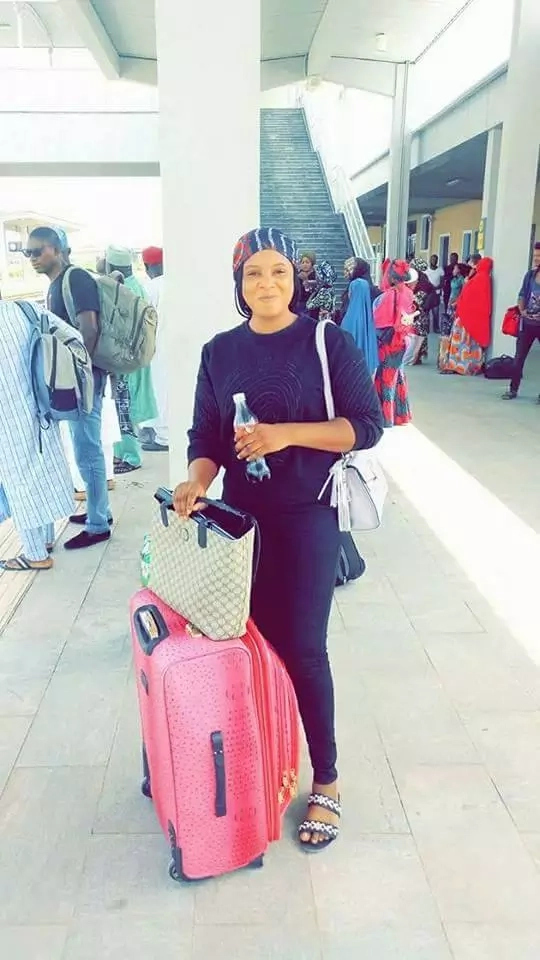 "Everybody feels so sad and weak everyone cried and felt so unhappy but she is gone and gone forever, she will never come back to this sinful world know matter how we cry she will never come back to us ,this life is too short don't take anything in this life so serious no matter whom you are.
"Be loyal to everyone you meet in life, this beautiful sister never knew she will lost her life in car accident but now she is gone she can't even ask herself why everybody is crying, my brothers and sisters let us use this opportunity to pray for her and we that are alive we should always remember that we are just a visitors in this world. Pray your five daily prayers that is the only thing that can help us in hereafter, whenever its time for us to get married, marry the man you love don't wait until you finish school. Life is too short for us to waste any opportunity… #Rest in peace to my very own sister from another womb."
See the reactions on her facebook timeline below: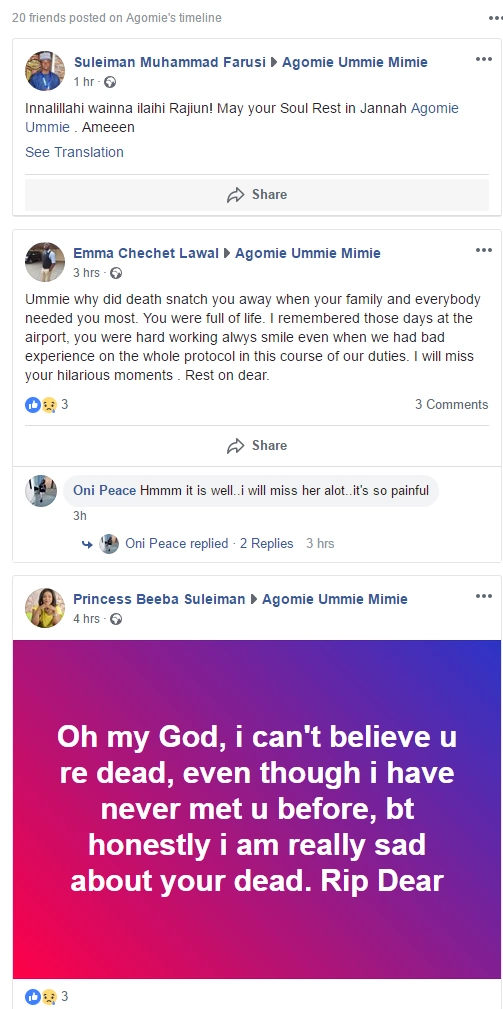 May her soul rest in Peace. Drop your condolences below.