UPDATE From NYSC Official
ATTENTION 2018 BATCH "C" STREAM II PCMs
This is to inform PCMs that Online Registration Starts today, 24th October 2018.
Signed:
Management.
NYSC 2018 Batch C Stream II is ON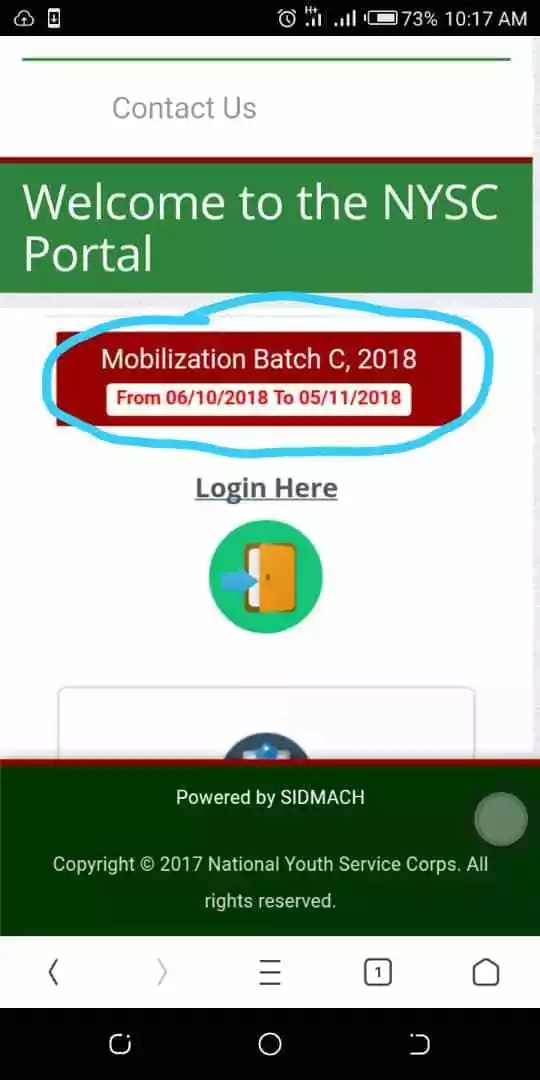 The NYSC management earlier announced that the NYSC 2018 Batch C stream II that Registration will continue on the 24th of October, 2018. Today is 24 and the portal is not yet open for registration.
A lot more schools have uploaded more senate list and if you haven't found your name on the Senate list before, you are most likely to find it now.
As the portal is not yet open, and stream II are patiently waiting all over the country to begin their registration I will like to tell you to just wait a little more time. I know a lot of us have been awake since 12 midnight.
To those carrying rumors that the orientation camp that is ongoing will not allow NYSC to open portal, please ignore that rumor. The portal will soon be open today so that you can all register.
Am sure you all know what you need for the registration and the details you will provide. In case you don't, you can CLICK HERE to see the NYSC official registration form Sample.
Read Also: 18 Important Registration Requirements All NYSC 2018 Batch B Must Know
If you have any questions, just ask below: