The news is reaching us from one of our WhatsApp group about a how Lady who is a prospective Corps member and few others were robbed and kidnapped on their way to Port Harcourt for the NYSC 2018 batch C Stream I orientation camp.
I will show you the details through the WhatsApp chat screenshot below: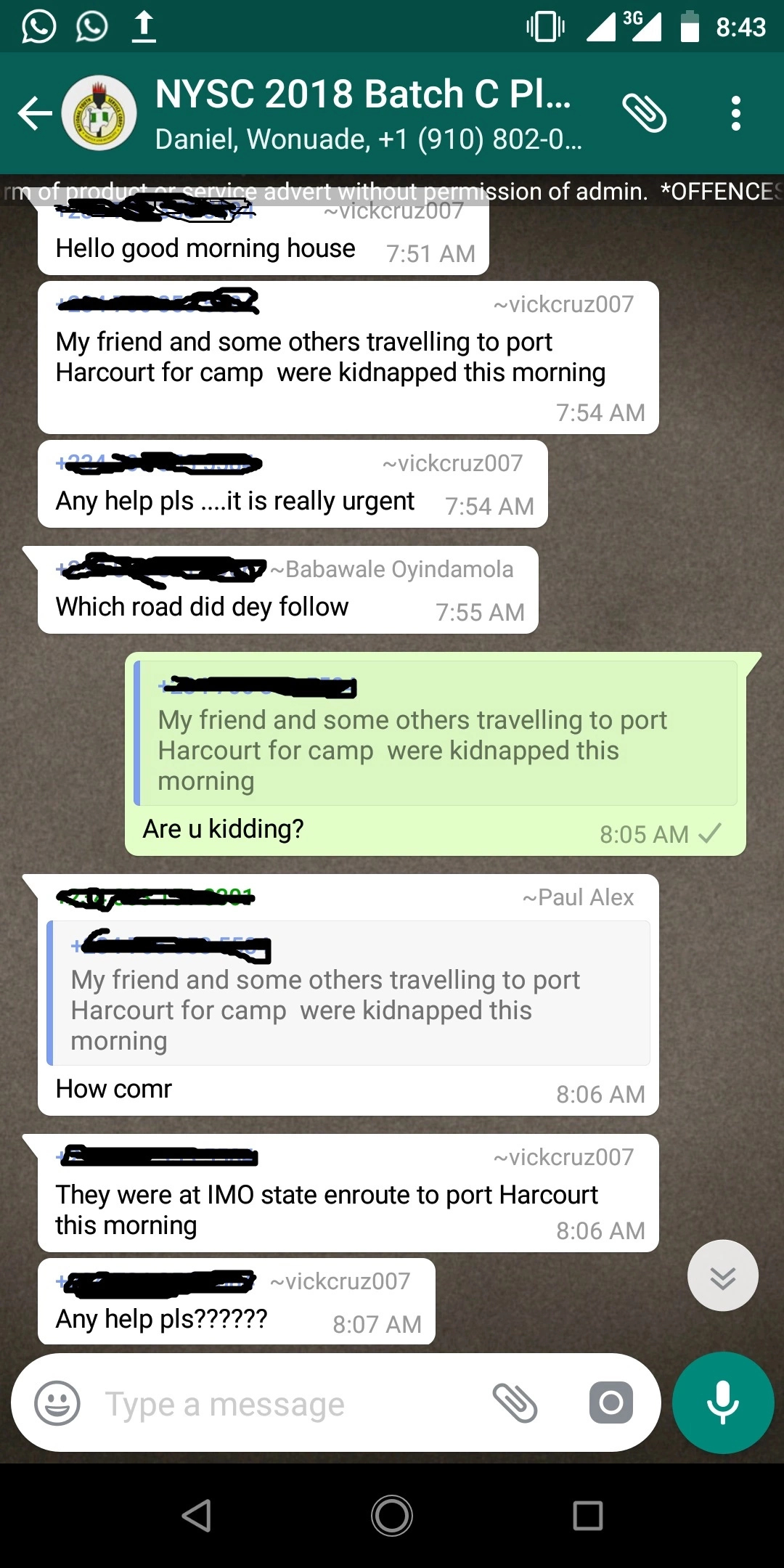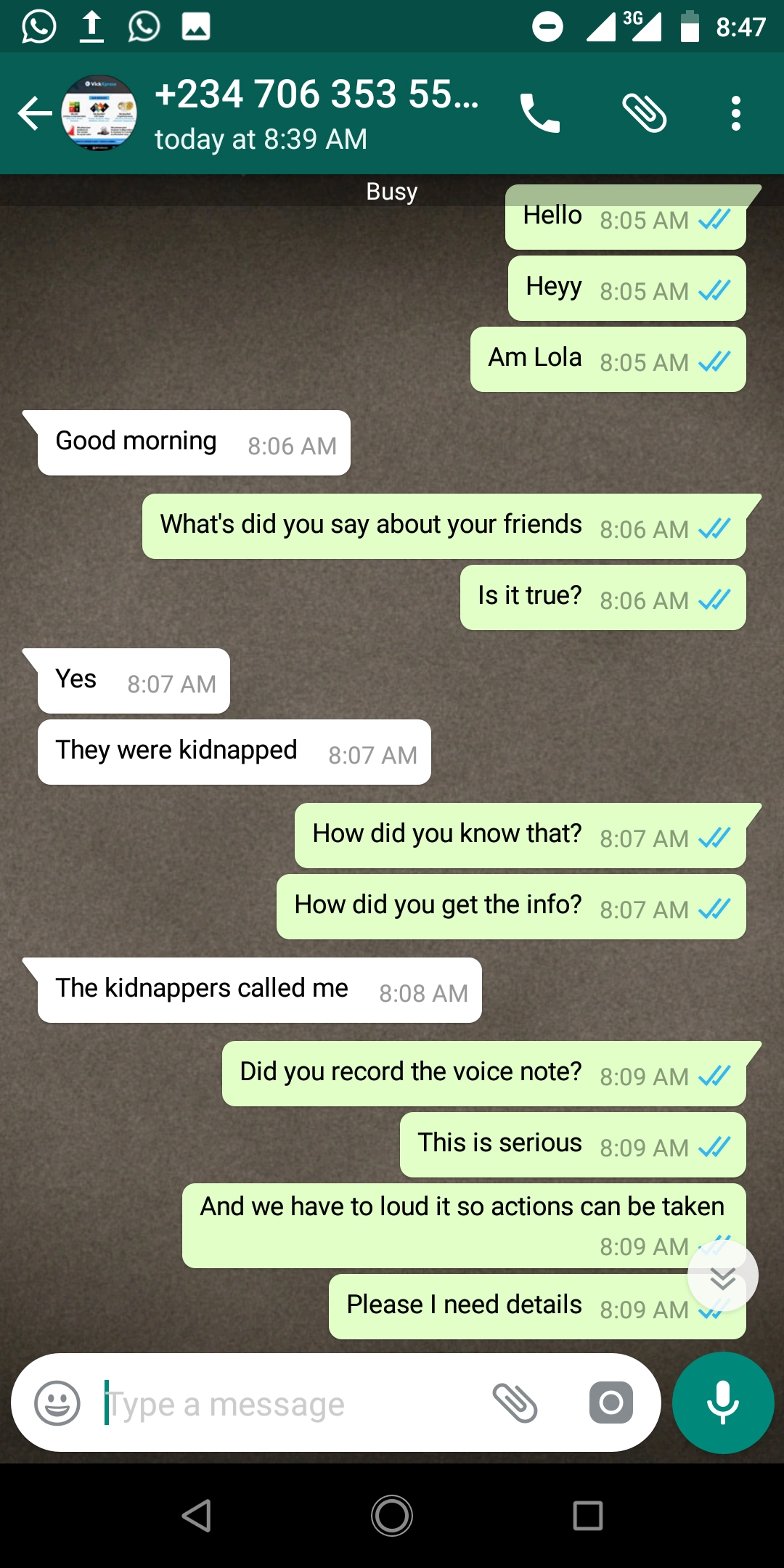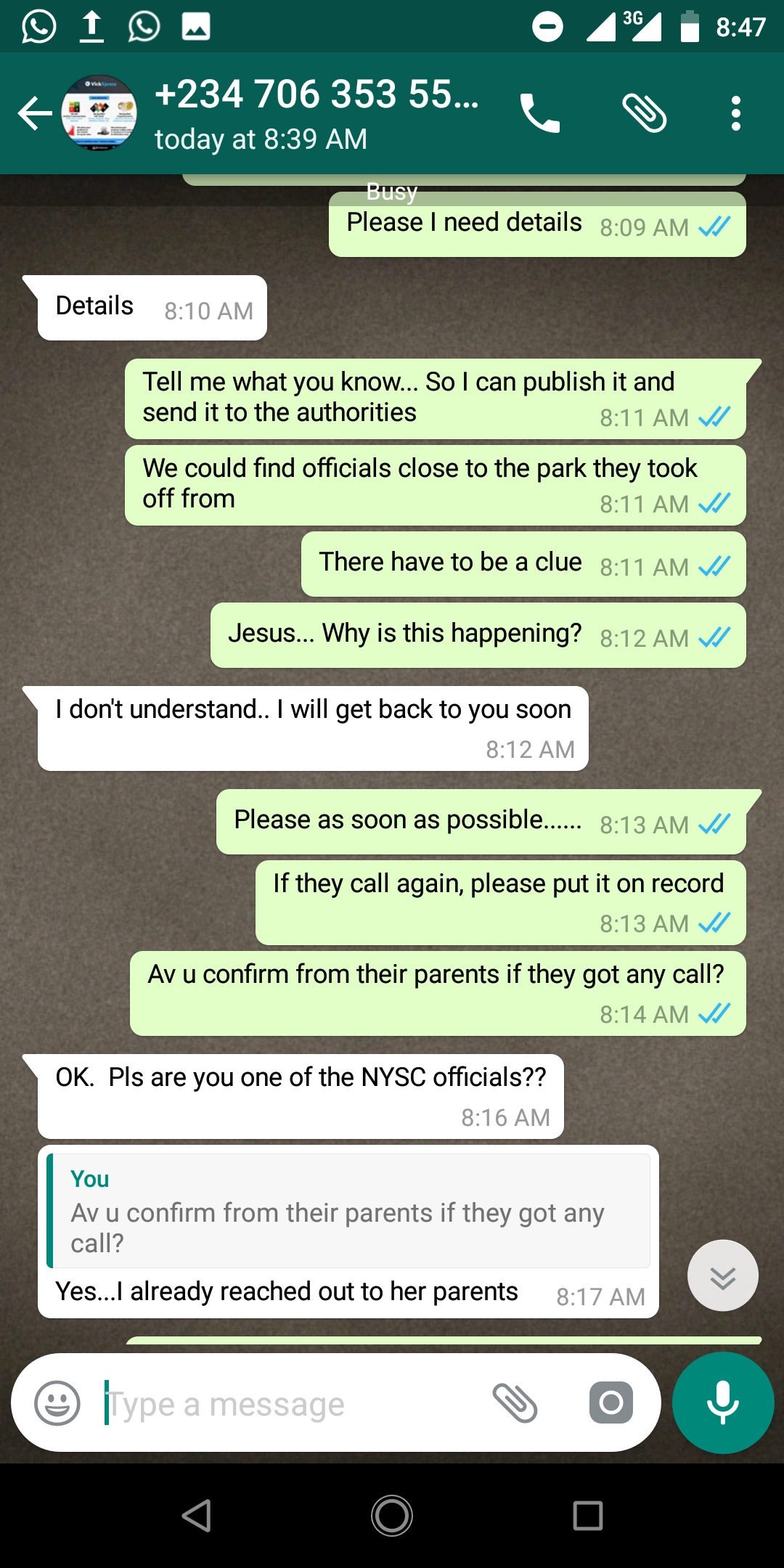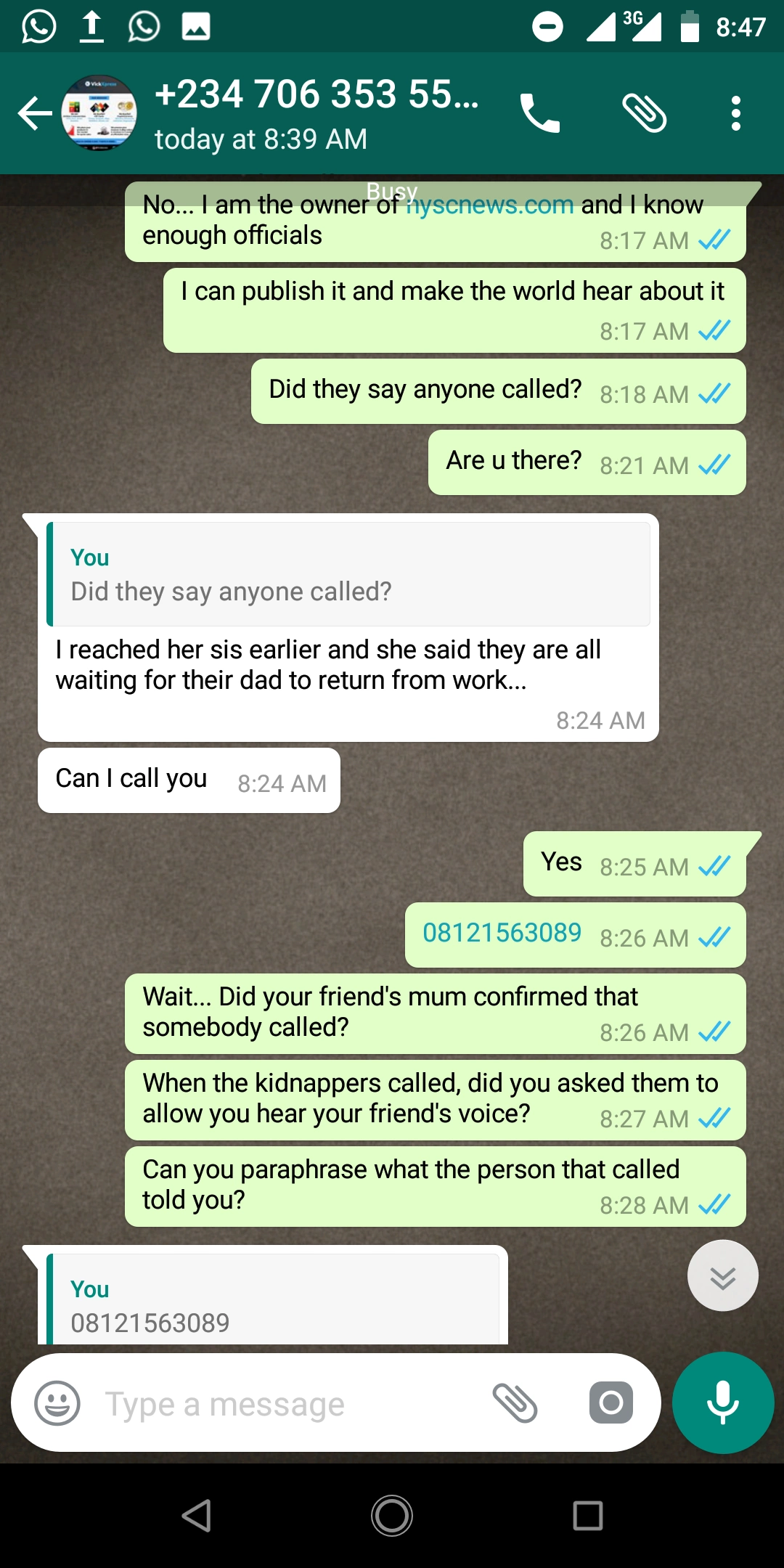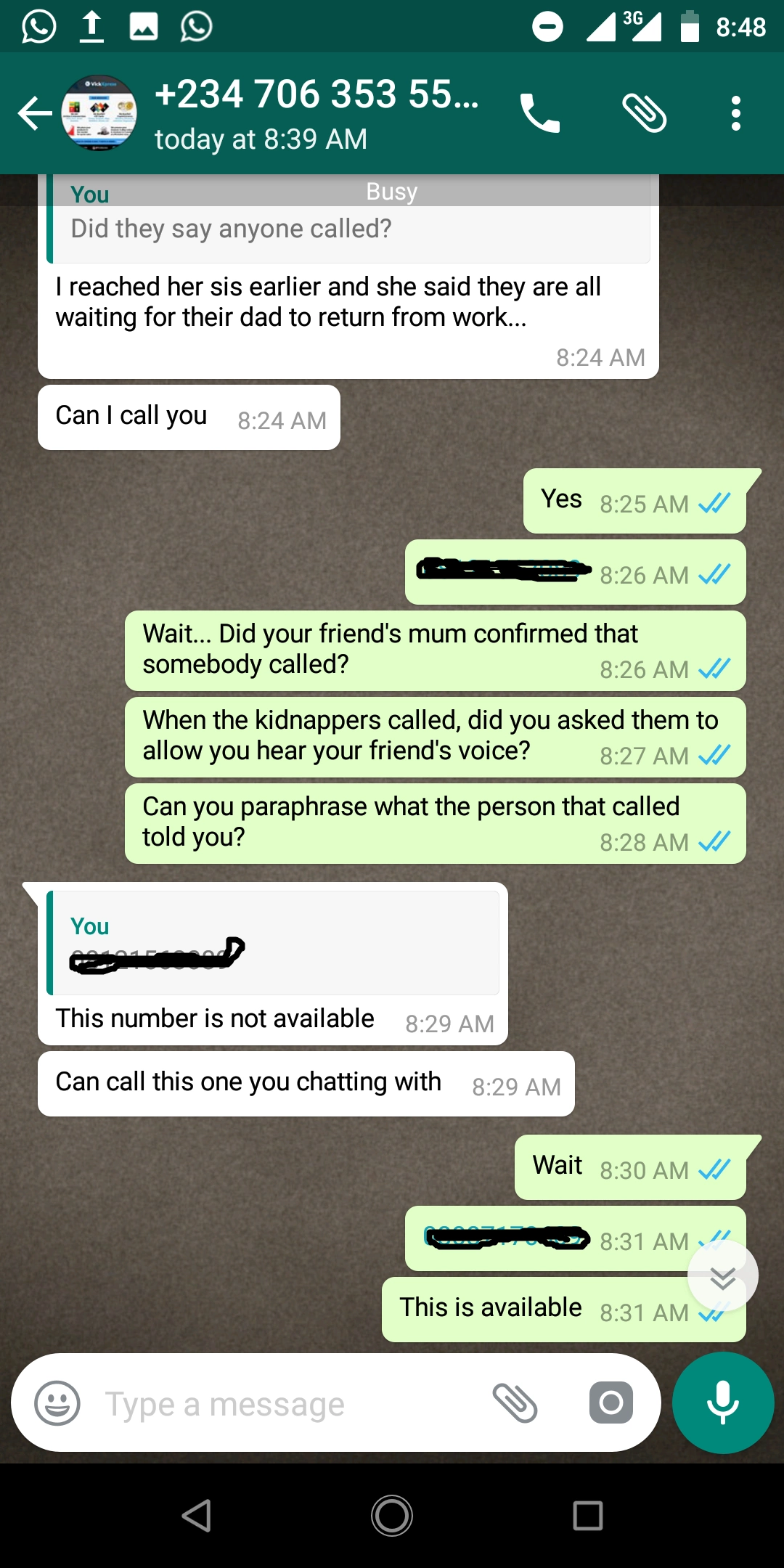 Then called me.
He said the girl that was kidnapped called earlier and later one of the Kidnappers called and demanded a ransom of N5M and later said they will collect nothing less than N3M.
We have been trying to reach her mum and families to get more details and information about the exact park they took off from, but it's not going through. The only source we have for now is the Guy who called us from the WhatsApp chat. We will keep updating as soon as we get more details
NEW UPDATE!!!
The guy just messaged me that they have been safely recovered and everything is fine now. We thank God for that. We want the girl to relax before we talk to her and share the whole story.