The NYSC 2019 batch C Registration is the moment graduates from various higher institutions will start uploading their details into the NYSC system for deployment and identification.
Important Things You Need
Below are the important things you need and cannot make any mistake about.
Working Gmail address
Available Phone number
Password
Your fingerprint
Registration Portal Is Open
You can now do your NYSC online registration as the registration portal is open.
CLICK HERE TO START REGISTRATION
Can You register Without names On Senate List?
One question we have been getting over and over again is either someone can register without seeing names on the NYSC Portal. For clarity purpose and better understanding I am going to do a demonstration just below:
By the end of this little demonstration, you will understand what will happen if you decide to do your NYSC registration without verifying your name on the portal senate list.
STEP 1 Let's begin from the home page of NYSC Portal.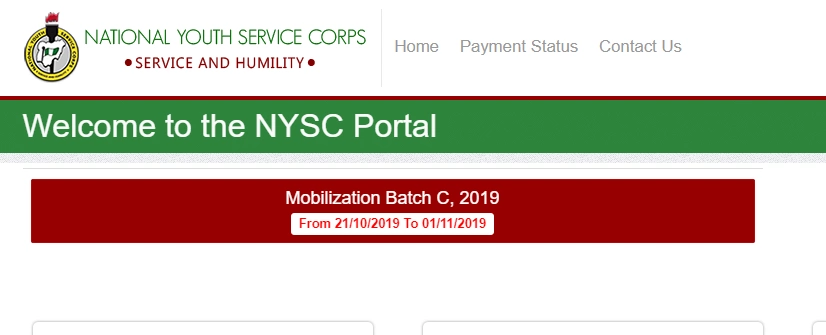 STEP 2: You click Fresh registration because this is your first time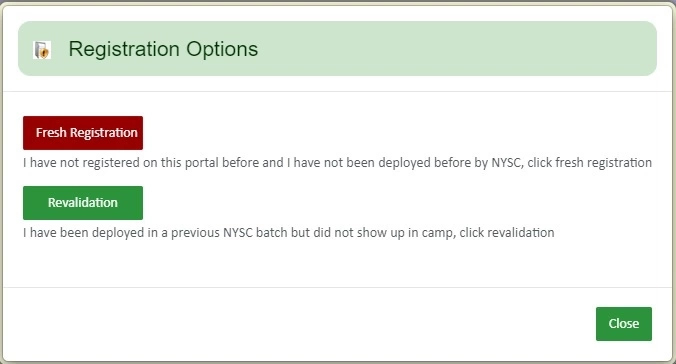 STEP 3: Time to fill the first form for account creation.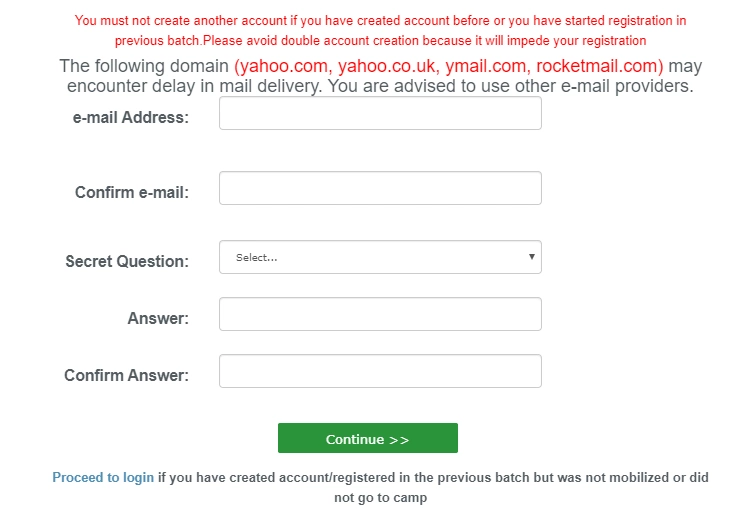 STEP 4: You will then get a confirmation mail from NYSC to create your account.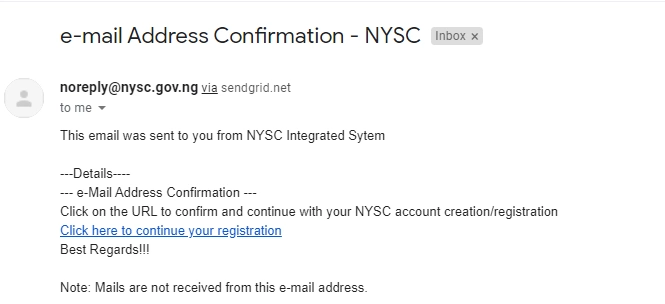 STEP 5: You will then arrive at this page below: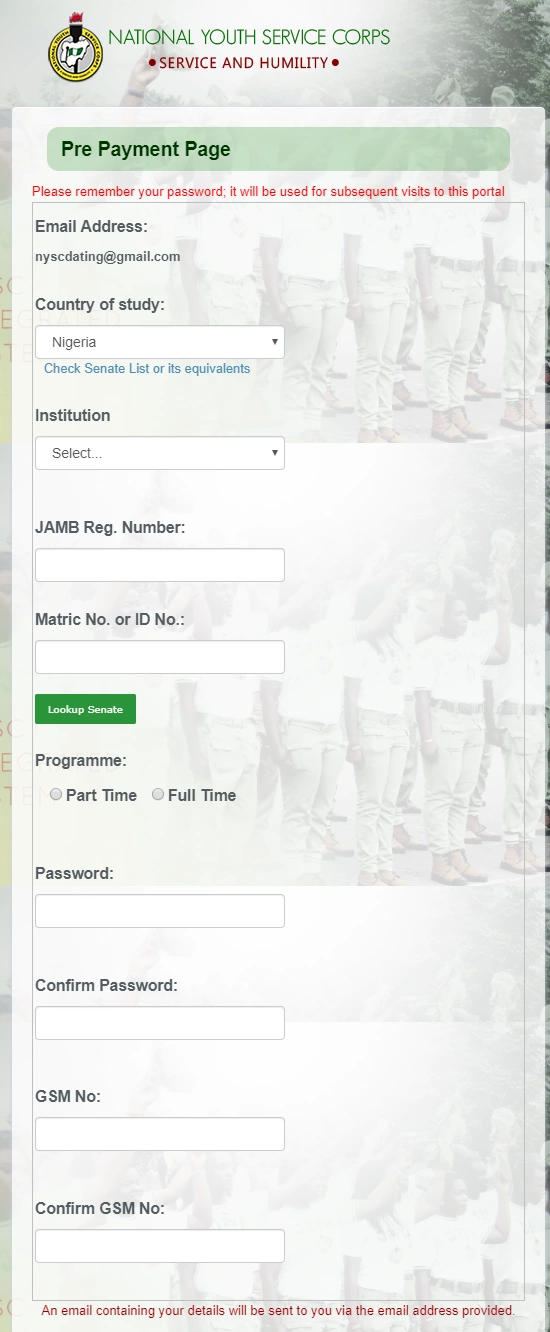 By the time you fill this form to where you will enter your JAMB Registration Number and Matric number, the system will automatically look up for your name on the Senate list. AT this point, if your name is on the senate list, you will proceed with a congratulation message.
However, if your name is not on the senate list on NYSC portal, you will get this message below:

This is evidence that your name is not yet on the NYSC senate list on NYSC portal. You will not get passed this stage. You will have to quit and wait for your name to appear on the senate list before you can continue your registration.
To answer your question if you can register when your name is not yet showing on the senate list is NO. You will not get passed through stage 5.
Just relax and keep checking the senate list. Once your name appears, you will be able to proceed with your registration.
Stay connected!