Today, Saturday, February 16th has been one of the most awaited date since the announcement last year. Today we are all supposse to decide the fate of our country. However, just overnight, the INEC postponed the date to February 23 and March 9th.
This was announced in Abuja by the chairman of INEC, Professor Mahmood Yakubu around 2.45 am on Saturday, February 16, after he held an emergency meeting with security officials, election observers and other stakeholders.
He said proceeding with the election as scheduled is no longer feasible and as result of this, the election was postponed by a week.
See the Twitter release screenshot below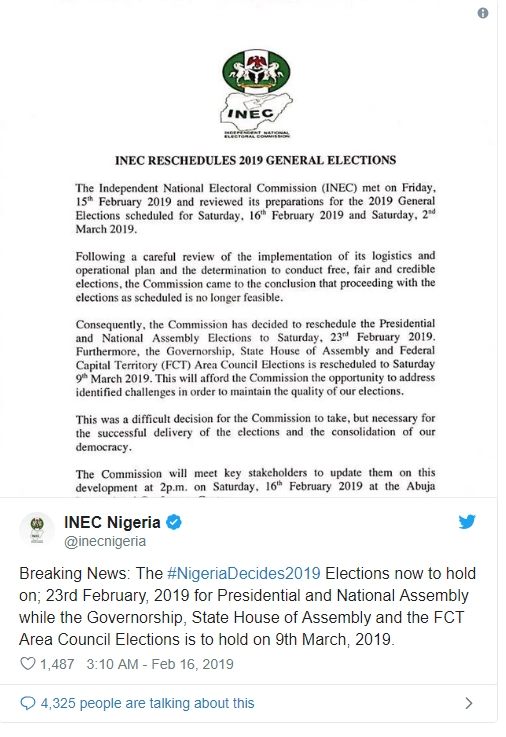 Consequently, a new date has been fixed for the presidential/National Assembly and the governorship/states assemblies election.
Presidential and National Assembly elections will now hold on Saturday, February 23 while the governorship and state assembly elections will hold on Saturday, March 9.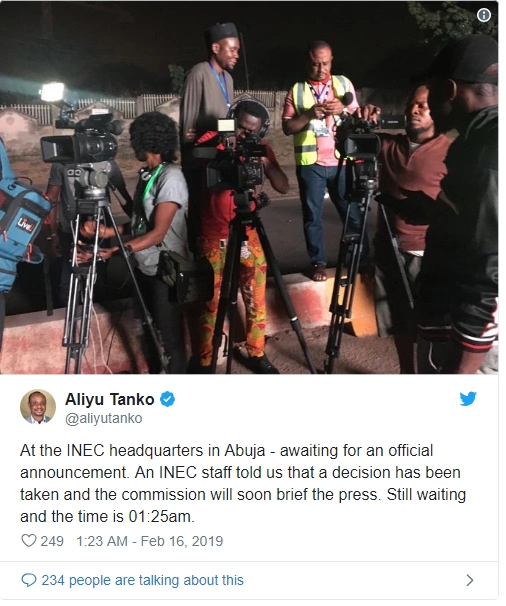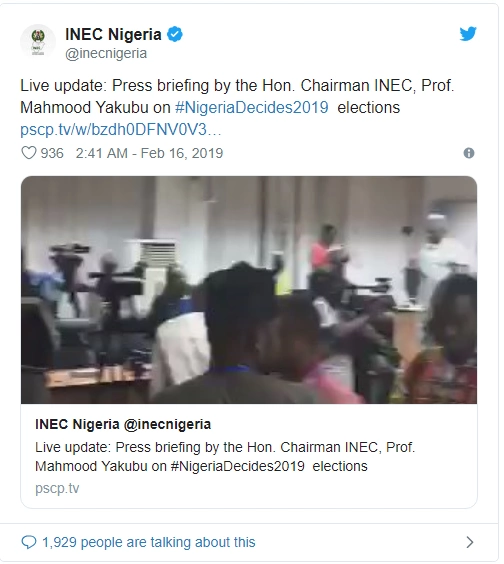 According to reports, the urgent meeting was as a result of the challenges facing the exercise as materials needed for the elections have not been distributed in some states as at 9pm on the eve of the election.
However, Rotimi Oyekanmi, chief press secretary to the chairman of the Independent National Electoral Commission (INEC), says the electoral body has taken a decision on the presidential election after the meeting ended around 1am on Saturday, February 16.