NYSC 2018 batch C, I errm called you here again because I want to give you an information so that you can be aware of what is going on around. Since the existence of NYSC or let me say since the popularity of social media and blogs, every NYSC mobilization period always come with people who will dedicate their time to share fake information for some popularity sake or just to play around with prospective corps members.
A timetable broke out and NYSC 2018 Batch C prospective corp members are already sharing and adoring it claiming its directly from NYSC official. Before I show you the timetable, I will like to tell you that the information in the timetable might correspond with the date we already have, but as at now, this timetable am about to show you is not from official National Youth Service Corps.
So the real fact you should know is that we have checked all official NYSC platform and made some calls to confirm this, but the conclusion is, this timetable is not from the NYSC management.
We will keep updating you as new information comes in.
NYSC 2018 Batch c is almost here, if you have any question or you need anything, just ask below: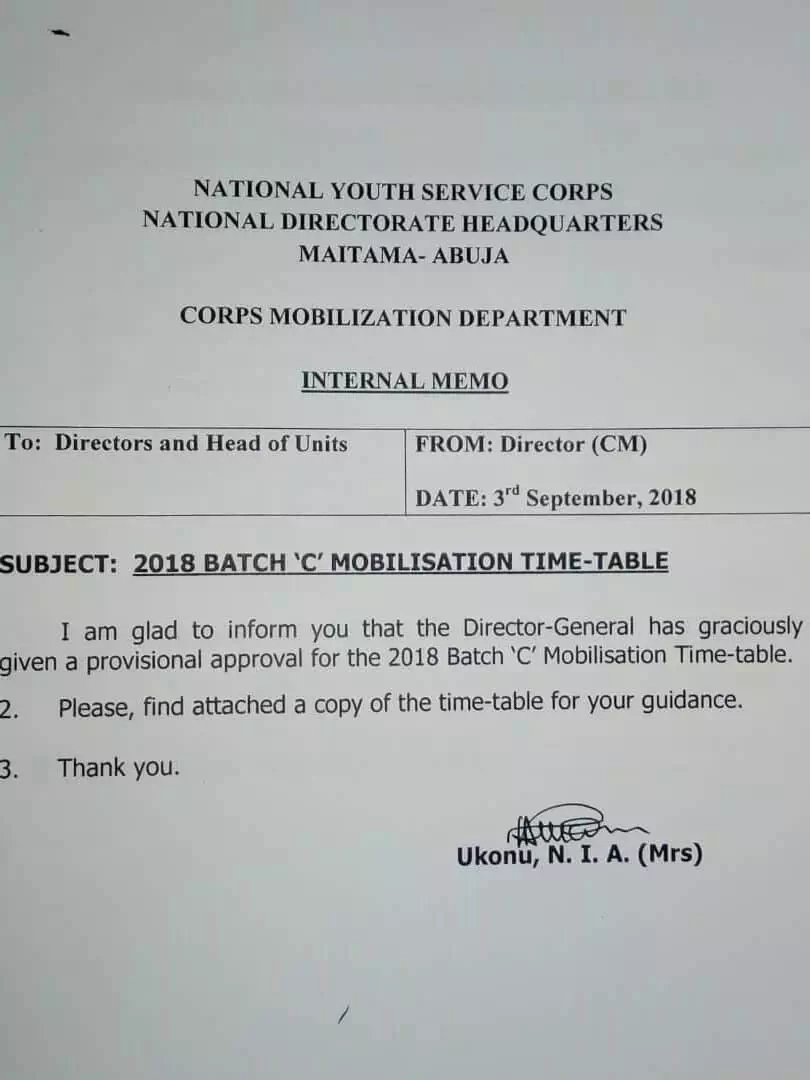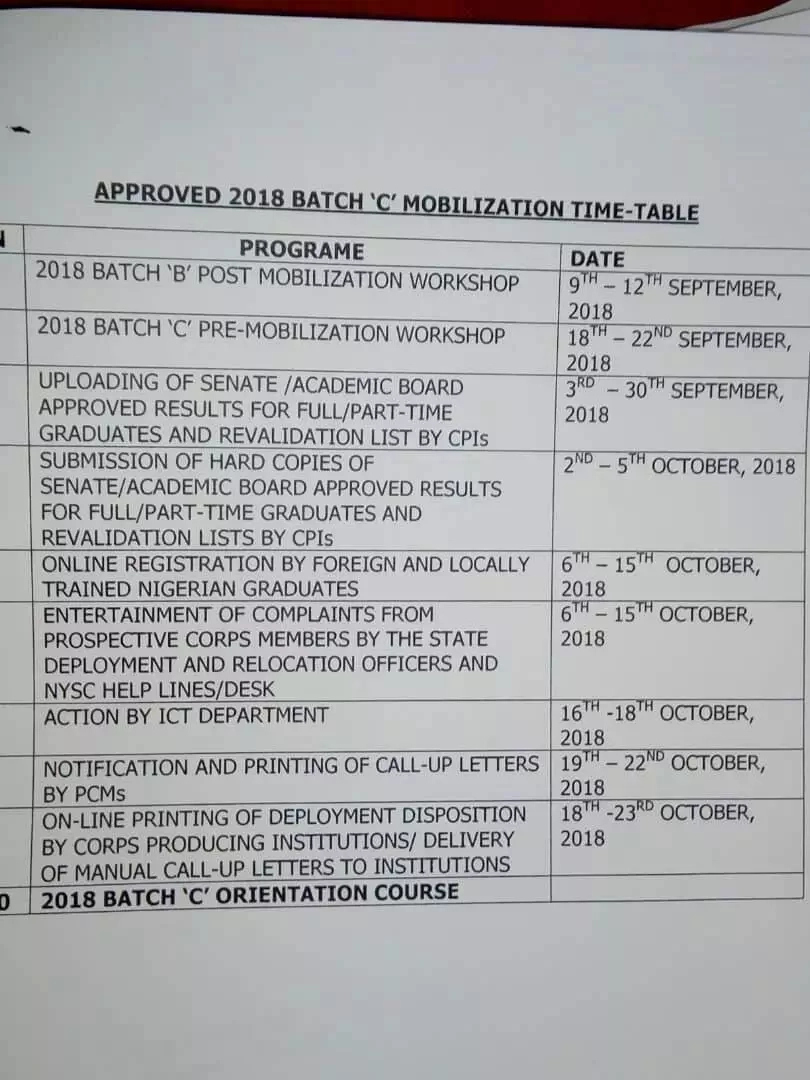 What do you Think?