Top 10 NYSC saddest deaths in 2018 is one of the hardest list compilation have ever made. This is not because of the research that I have to go back in time to give an accurate report. It is because this is about the lives of our Gallant Corps members who lost their lives during the service to their fatherland.
This is not to reopen the sore in the heart of their loved ones. This post is just about bringing up their memories and telling the world that we have not forgotten about these fallen heroes who died serving their Country. The Government might not scribe their names on a golden plate, but their names will forever be on thousands of golden hearts and minds across the country.
Top 10 NYSC Saddest Deaths In 2018
While some of them died in a gruesome way, some died based on serious health conditions. The common thing about them is that they are no more with us and death has made them older than us. Below are the top 10 NYSC saddest deaths in 2018.
This list is in no particular order. It's a random list.
1. Mfoniso Umoh Died By A Stray Bullet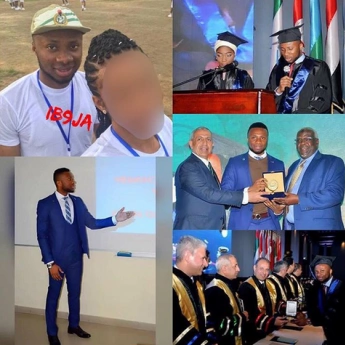 Mfoniso Umoh was a first class graduate of Marine Engineering and also a National Youth Service Corps Members in Port-Harcourt, Rivers state. He was killed by a Stray bullet from unknown gunmen along Peter Odili Road on Monday, 8th of January, 2018.
READ ALSO: Top 10 Reasons You Will Remain Broke After NYSC
2. Ebere Christian Died By Road Accident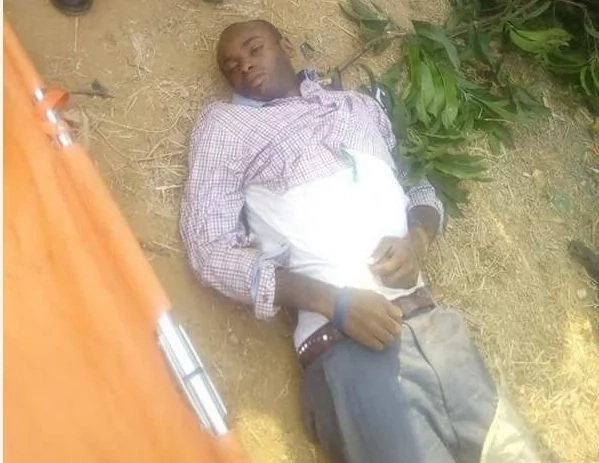 On the 5th of January 2018 Ebere Christian decided to travel and met with his untimely death by a road accident at Numbia Suleja along Minna Road. Ebere was a Corps Member and according to the report of the accident, he died Instantly.
3. Adeyemi Ajao Died Of Kidney Failure 2 Months To POP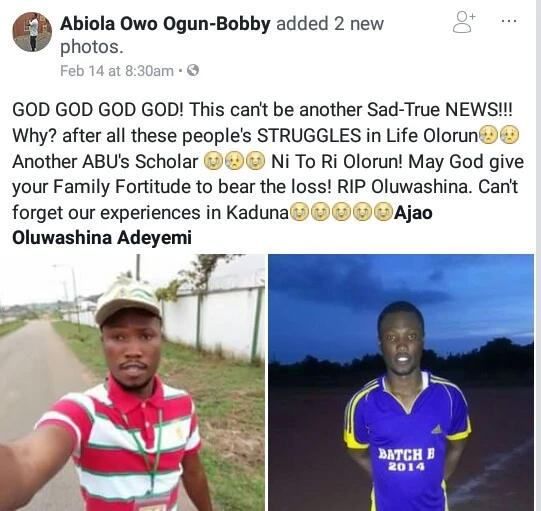 Adeyemi was a graduate of the Ahmadu Bello University, Zaria and also a Corps Member who served in the Umuahiah, Abia state. According to the doctor's report, he died of Kidney Failure. Although his father disagreed totally with the report. His family members strongly expressed disappointment at the way NYSC handled the case. His death generated a lot of heats.
4. Debbie Crushed By Train While On Earpiece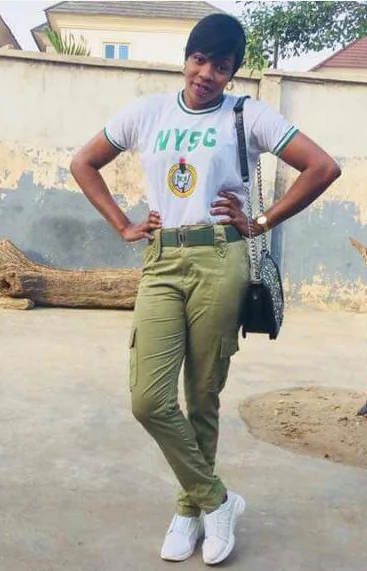 On Thursday March 8th, 2018, a Beautiful female Corper named Debbie was walking on a railway in Ikeja Lagos distracted by her Earpiece plugged on. She could not hear the sound of the train and the waves and shout of the people until she was crushed by the moving train.
She fought a while but gave up on the second day. It was really a sad moment as people kept asking, was it just the earpiece blocking her from hearing the sounds around or there is more to it.
5. Drowned While Taking Selfie Beside A River Side
In May 2018, a Corper Drowned in Nembe Bayelsa State during a Selfie session beside a huge river. According to a report, the young Man slipped and fell inside the river while trying to take a picture at the top of jetty, in Ogbolomaibiri, Nembe LGA, Bayelsa state.
READ ALSO: Top 10 Ways Corpers Ruin Their Lives During NYSC
6. Two Corps Members Died In Tricycle Accident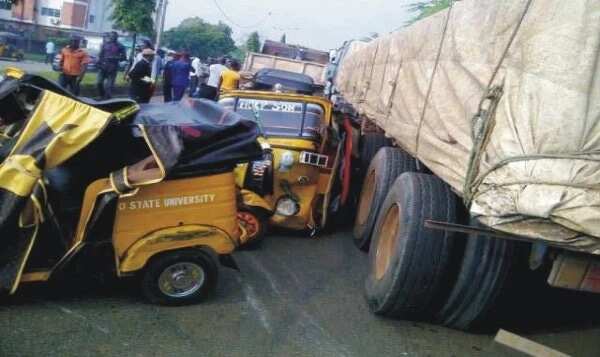 Four Corps members traveled from their PPA in Southern Ijaw local government council area for the state Capital Yenegoa to undertake the NYSC monthly Clearance. After the clearance, they boarded a Tricycle to a waterside in other to board a boat to Koluma. It was a case of overloading and dangerous overtaking which resulted in the Tricycle running into a stationary truck.
Four Corps members were involved in the accident but two died Instantly.
7. Samuel Onu Slumped And Died In Lagos
The Cause of his death was unknown, but the sudden death threw the whole NYSC, family and friends into restless moments. He doesn't show any sign of illness, he was sound and healthy until the moment he Slumped and died Instantly. Friends could not believe it because he was so healthy and completely sound before his death.
READ ALSO: Top 10 Reasons You Should Save During NYSC
8. 9 Corps Members Drowned In Taraba During Picnic by Riverside
This one threw the whole Nigerian into a deep mourning and sadness as the NYSC lost 9 Corps members in just a day. On this sad day, 22 Corps members serving in Taraba state decided to have a picnic by the river side just to have fun and enjoy the river.
The Corps members were on a swimming expedition in the river May-Selbe, a major tributary of the Benue River when a water surge from a nearby mountain collapse on them and swept 9 of then into the massive river. It was really a sad news.
9. Angela Igweatu Shot Dead By A Policeman
On July 4th, 2018, Angela who is a Corp member and a couple of friends were travelling home when a Policeman allegedly fired a shot that killed our dear pretty Angela in Abuja. The case was taken up and became a federal investigation. All that could not bring her back and her death caused a deep mourning for all of us.
10. Joseph Adebayo Drowned During Riverside Picnic
Adebayo Joseph decided to celebrate his end of service year beside a riverside and the met his untimely death by what was supposed to be one of his happiest moment. He was attending the picnic organised by fellow Corps members and during the drive to the venue on a Canoe, it capsides and he lost his life in the process.
11. Modupe Taiyese Raped And Killed By Festus Udoh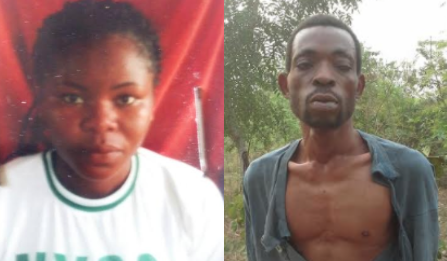 Modupe Taiyese was lured to the forest by a 29 year old driving school instructor who Raped and murdered her. The man said he lured her on the bases that she wanted to collect her learner license permit after registering at the driving school. He then told her he want to have sex with her which she rejected. The inhuman man then raped her and to curb the threat that Modupe will tell people, he then stranger her with her cloth. What a wicked soul. Read more on this one here.
12. Okeleke Oscar Onochie Last Touching Words
Okeleke Oscar Onochie was a corper posted to Ogun state to serve his fatherland but unfortunately couldn't complete the 3 weeks orientation camp exercise. His last words was "Help me Collect My Allawee"
There are other deaths, and my list of top 10 NYSC saddest deaths in 2018 will not end if I should include every one of them. Each deaths has been painful both to the family and friends and to the whole of Nigerian. May their soul rest in perfect peace. We live them but Jesus love them more.
Please I need you to share this post on all social media and let's remember these people that lost their lives serving our country. May God bless every hand that will SHARE this post.
Thank you for reading